Food in Peterborough
Welcome! Food is a human right. This means that everyone should be able to access it.
Find out how you can access food, get involved, and create change.
Explore the pillars of the Food Charter
Click on any of the green, blinking circular buttons on the map below to learn more about each pillar of the Food Charter.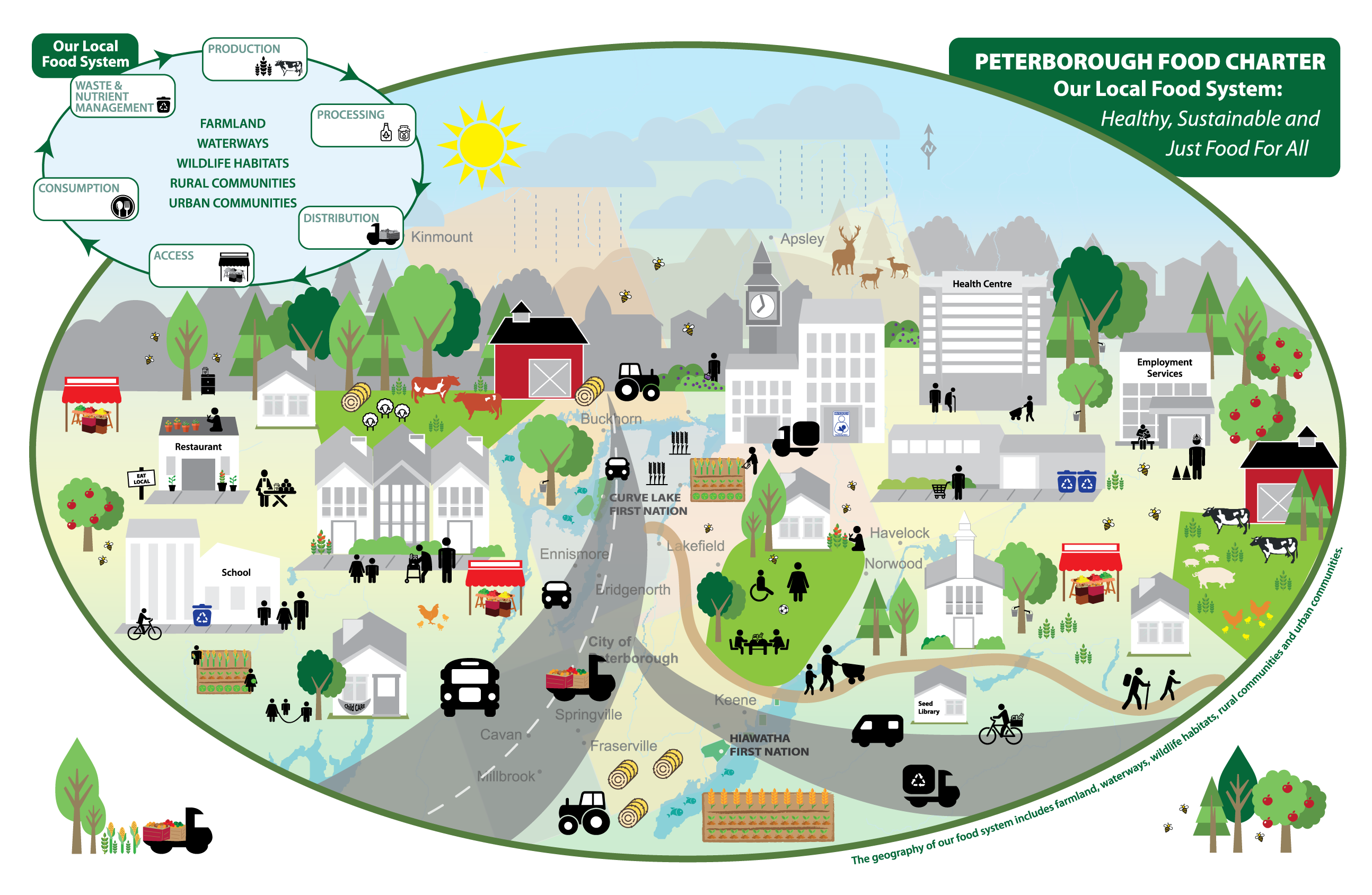 What's new from the Peterborough Food Action Network?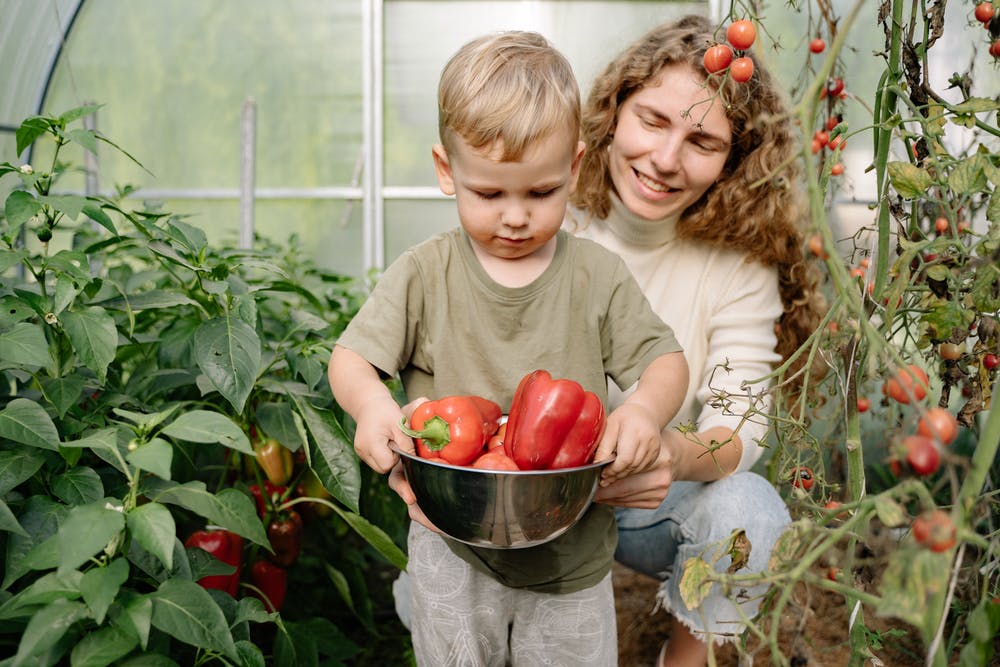 More about building a stronger local food system
Through programs dedicated to health, community and equity, Nourish seeks to ensure that everyone is able to feed themselves well and with dignity.
Visit

Nourish